We at bpm'online are constantly working to deliver advanced capabilities to accelerate your sales, service, and marketing processes. Here are the new features included in bpm'online version 7.14.3.
The update guide is available in a separate article.

Core functions
While merging duplicates, you can now preview images, such as account logo or contact photo, and select which images to retain and discard in the resulting record.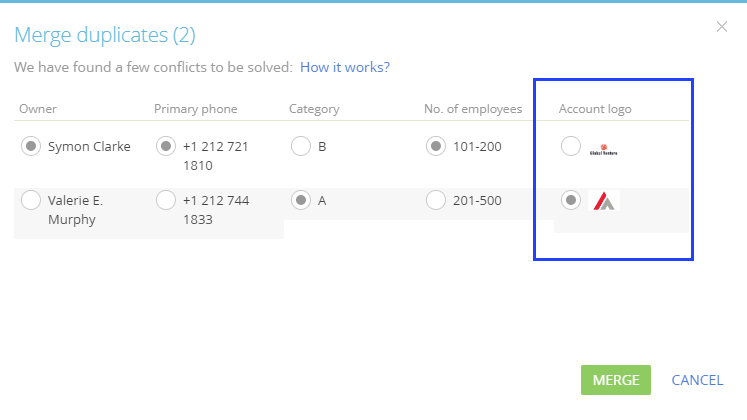 Bulk duplicate search version 1.3 has been released. The new version resolved the issue when the search process would not stop in time in the event of failure.  The new fail-safe mechanics will properly stop the duplicate search process. You can then start the process again.

The [Id] column is now displayed correctly on the duplicate search results page.

Fixed an issue when an incorrect edit page would open for a record selected from global search results. This happened if the column, which determines the record type, was not indexed for global search in a section with several record pages.

We have optimized the calendar performance. With this update, you can move activities around easily in the [Calendar] view, even if there is a considerable number of activities displayed.

You can now display the email preview on the [Email] detail. The preview is 250 characters long with no markup. Additionally, emails now load faster on the communication panel.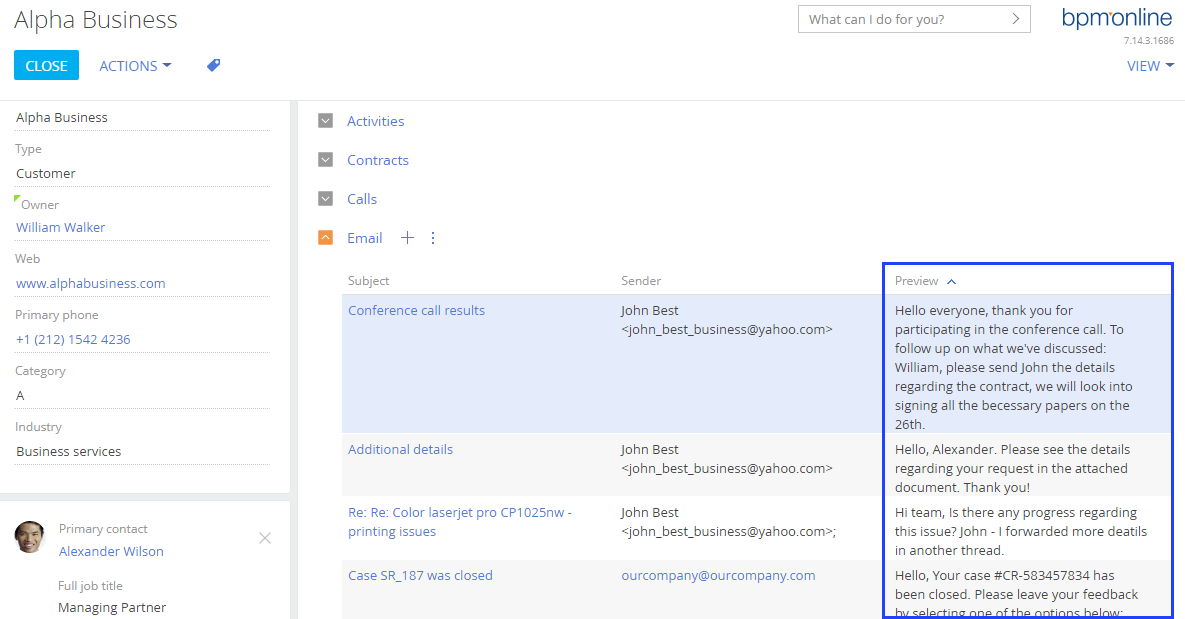 Bpm'online service
Case communication history sometimes would not load entirely if you chose to display system messages. This has been fixed.

The [Feedback] detail on the case page now displays user feedback correctly.

Portal
Added an ability to manage license types in registered portal organizations. You can select a license for the organization once, and all new users in the organization will receive it automatically.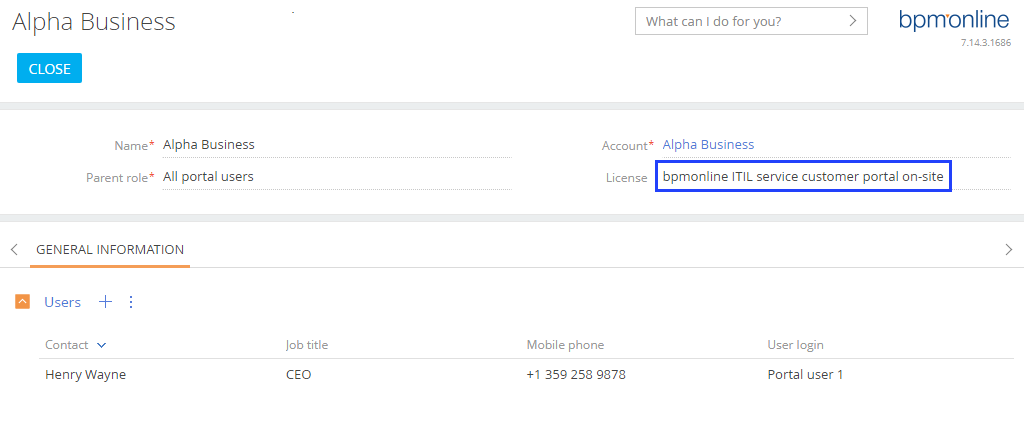 Mobile application
The mobile application will now sync with the primary bpm'online application faster.

Dashboards with "day", "week" and "month" macros will now display data according to the user's timezone.

Business processes
You can now set up permissions to run business processes using the new "Can run business processes" (CanRunBusinessProcesses) system operation. All users have permissions to perform this operation by default.

Administration
We have made several performance improvements in the [Object permissions] section list.